Vaastu Shastra is an ancient system of architecture based on old texts that describe the layout, measurement, design, alignment, preparation of land, spatial arrangement of various structures along with ways to integrate them with nature. Each aspect has a benefit and is considered to be auspicious.
While building a house or buying a home, it is important to choose a land that is considered pious. For this, we must understand the energy fields on Earth and its effect on the positioning of the land. Different types of energies emit powers that have an impact on our homes.
Here are five tips to keep in mind before purchasing a Vaastu compliant plot.
Shape of the land
Before buying a home, it is crucial to ensure the right shape of the plot. It is recommended that the chosen plot be either square or rectangular. Alternatively, a land that is wide in front and narrower at the rear is also beneficial, which is Cow shaped or Gaumukhi.
These plot shapes are considered to bring prosperity and more happiness to the owners. Hence, building homes on these plots is considered auspicious. Triangular, circular or plots with more than four sides are not favourable. These irregular-shaped go against the Vaastu principles and can be disastrous for the homebuyers.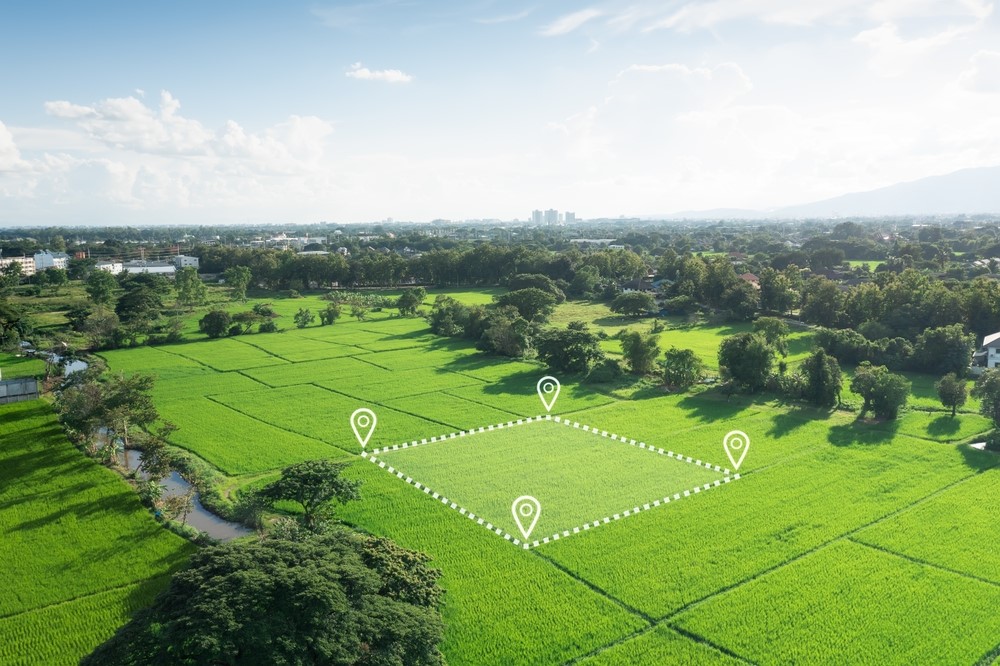 Direction of plots
It is said that the directions are associated with different energies that affect people and their living experiences. Each direction has hidden magnetic energies and vibrations that people cannot see but sense as they start living.
According to Vaastu principles, the plots that face the Northeast direction bring immense luck and positivity to homeowners. As this direction is linked to wealth and joy. These principles are heavily influenced by the existence of the Sun in our lives. Even mild warmth is sufficient for our sustenance. Hence it is essential to gain maximum energy. So, the properties facing North and East are considered the most pious.
Plots facing Southwest, Northwest and Southeast are considered to bring bad luck and must be avoided at all times.
You can consult a Vaastu expert who will determine the geographically strategic location for your next home.
Roads around the plot
The roads leading to the plot or around them also must be Vaastu compliant. The position of these roads can have a significant impact on the living experience.
Plots with roads approaching from all four directions are considered to be the most ideal for residents. These plots are said to be well-balanced, inviting prosperity. Whereas, residence with three sides approaching roads is more favourable than two sides as there could be a potential energy block.
These land parcels with a road from the Southern direction are most unfavourable as per Vaastu principles. A road approaching from the North is considered to be the most ideal and emits positive energies. Roads from East, West & South are least beneficial and cause negative energy.
Soil quality
A good foundation for the home is necessary for a home owner's well-being.
It is said that red, brown and yellow soil are favourable for the base of the home. These soils are also good for cultivation where one can grow fruits and medicinal plants, these are auspicious for the residents. Black soil, clay, or sandy soil create a weak foundation hence must be avoided for building plots.
Water test
As per Vaastu, the ground indicates positive energy of the home.
At the Northeast corner of the plot dig a pit and pour water. Wait for around three minutes, and if the pit holds water then it is considered to be auspicious. If the ground soaks water leaving less residue then that plot must be avoided. A clockwise movement of the plot indicates it is a good sign to buy the plot and it adds to the quality of the land. However, an anti-clockwise movement is said to be highly negative, increasing the probability of misfortune.
Green Meadows by TMR Group is 50 acres gated community project of spacious residential plots in Chegunta. These plots are 100% vaastu compliant built to bring immense luck, happiness and prosperity to the residents.
To know more head to https://tmrinfra.com/